Bow Valley College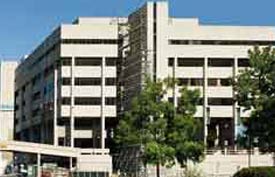 About Bow Valley College
Bow Valley College is a leader in health and business career training, adult upgrading and English as a Second Language. Each year, more than 11,000 students attend Bow Valley College at eight locations in Calgary and at more than 20 communities in southern Alberta. In our 41-year history, BVC has helped more than 250,000 students get there faster.
Bow Valley College offers many different programs for you to learn and enjoy. There are currently 7 areas of study that include: Health Care, Human Services, Academic Upgrading, ESL, Business, Administration, and Continuing Education.
The Students' Association offers students a number of services, including games, student club funding, The Voice newspaper, the student handbook and other services. Cultural, social and recreational activities are scattered throughout the year to promote collegiality, and to provide students with educational and fun experiences. The Association also represents students to the College administration and in the province. The BVCSA is always looking for volunteers. It is a great way to meet new people and learn more about the College.