Briercrest Bible College and Seminary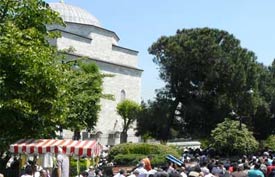 About Briercrest College
Briercrest College and Seminary is a community of rigorous learning that calls students to seek the kingdom of God, to be shaped profoundly by the scriptures, and to be formed spiritually and intellectually for lives of service. Briercrest is a Canadian Christian educational organization in Caronport, Saskatchewan, that consists of Briercrest College, Briercrest Seminary, Briercrest Distance Learning, and Caronport High School.
At Briercrest, you will find a superb education with academically challenging courses, highly credentialed faculty, modern facilities, and a learning community that supports educational endeavors. Briercrest College offers one-year certificates, Associate of Arts degrees, and Bachelor of Arts degrees. Each program includes courses in Bible and theology, Christian ministry, liberal arts, and the social sciences. The college has been accredited by The Association for Biblical Higher Education since 1976.
The campus "landmark" is the 2,400-seat Hildebrand Chapel. Facilities also include a 25,000-square-foot (2,300 m2) library, nine student dormitories, a 42-room inn, a recently renovated dining hall, a double-court gymnasium, a hockey arena, tennis courts, numerous sports fields, a recording studio, a Subway franchise, and two coffee shops. Briercrest College and Seminary are known as the Briercrest College Clippers, and compete in the Alberta Colleges Athletic Conference. Club sports include, basketball,hockey,and volleyball. Each sport includes participation by both men and women on separate teams.
Saskatchewan Universities